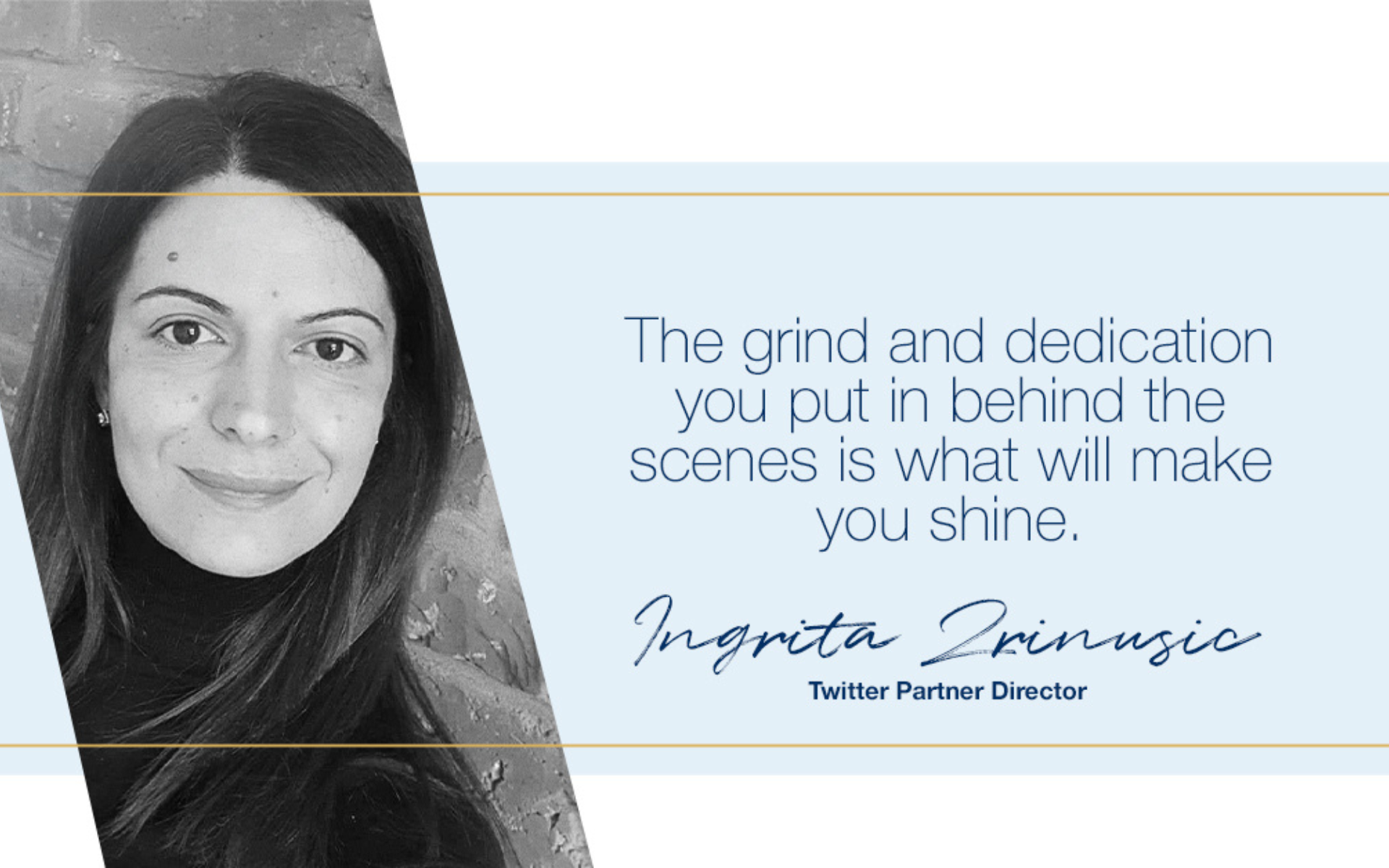 Ingrita's Story
Ever eager to continue her development and knowledge, Ingrita is passionate about Twitter and proud to lead Httpool's operation for this global partner.
Ingrita is not much of a believer in cliche quotes claiming that doing what you love means you'll never have to work a day in your life, and instead prefers to be realistic and knows that challenging days will always exist. She does however agree that following a career you love will create the necessary motivation to move forward. "Sometimes it's the small things that provide the needed kick to keep going, whether this be as simple as seeing a great campaign or sharing an idea with a colleague".
Success comes from passion and hard work. "The grind and dedication you put in behind the scenes is what will make you shine. What others see is just the tip of the iceberg of all the work you've done to achieve the result".  In the past year, dominated by lockdowns, Ingrita has become a professional juggler, balancing multiple roles at once, from the home schooling of her two children, hosting a playground, featuring as a hairdresser, creating a home gym, and a home office for both herself and her husband. 
Ingrita continues to be passionate about growth, she thoroughly enjoys getting involved and creating new projects. Having begun her journey with Httpool working within the Central European markets, with the focus on Switzerland, Austria and Poland, she is now also in charge of the Nordics and the wider global operations. Regardless of her amazing success, Ingrita always strives to remain humble and believes that "there should never be a point in which you feel you have done it all and reached the ceiling". 
Ingrita's advice for young girls choosing a career path:
Do not forget you can do anything you set your mind to, it's ok follow your dreams. Apply for the job you want, even if you don't fulfil all the criteria, it never hurts to try! Be brave, even if you fail, it's ok. Learn from it and move forward.