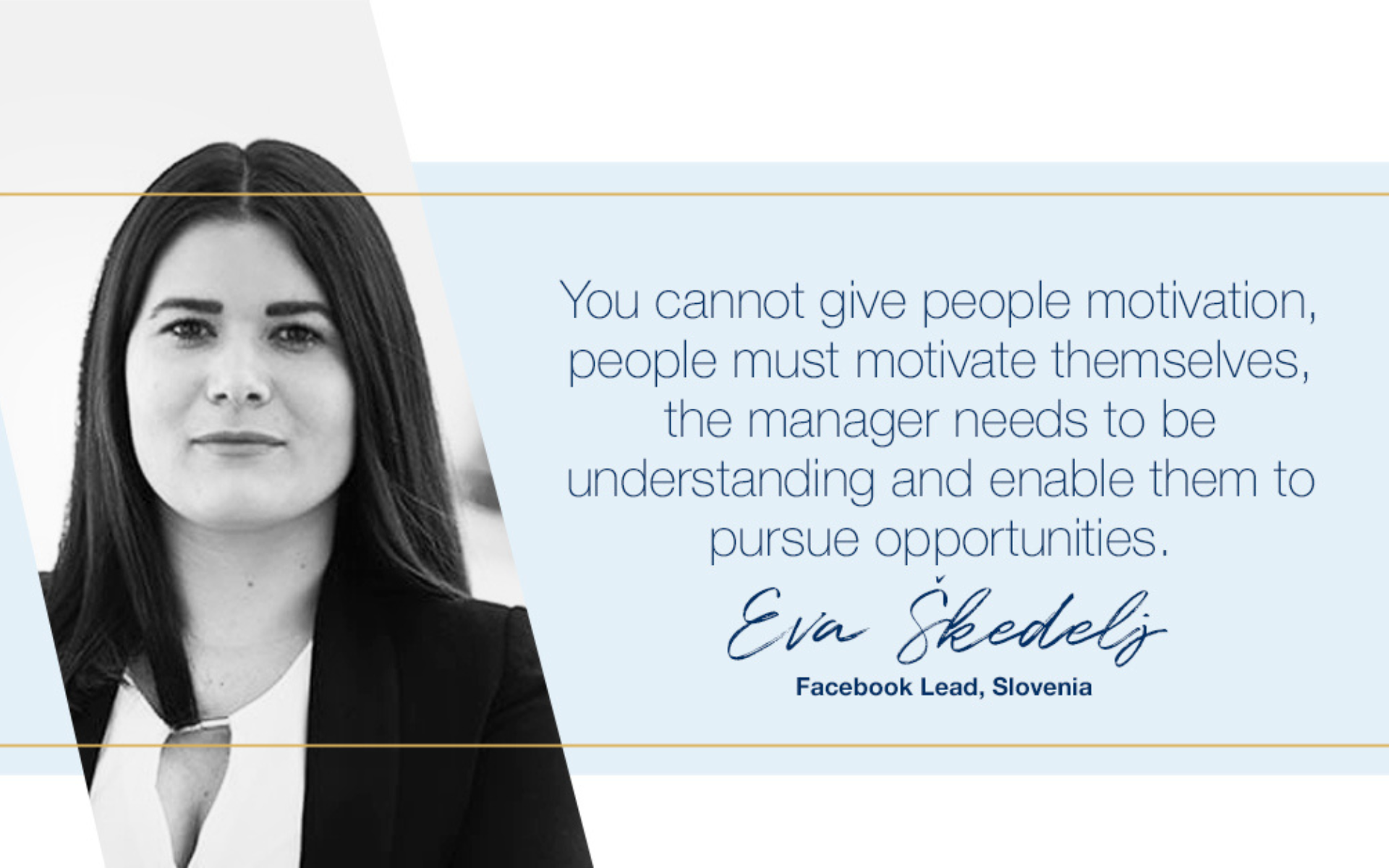 Eva's Story
Eva prides herself on her ability to empathise with and understand her team members. Combining these skills with a realistic approach to leadership is key to Eva's success as Httpool's Facebook Team Lead in Slovenia.
With the belief that a business starts and ends with people, Eva focuses on the use of positive energy and strives to build and maintain excellent interpersonal relationships with partners, clients, and team members. "Coming to work energized makes you powerful and by feeling powerful you are able to empower others." she comments.
Having progressed from Account Manager to Facebook Team Lead, Eva continuously strives to create opportunities for her team members. She believes that "you cannot give people motivation, people must motivate themselves, the manager needs to be understanding and enable them to pursue opportunities."
Looking forward, both sustainability and global collaboration will play a central role, and digital marketing will become the queen of advertising. Consumer behaviour will change and brands will have to learn to adapt, and invest in topics such measurement and data analytics to create impactful campaigns. "The digital era has most certainly arrived" concludes Eva.
Eva's advice for young girls choosing a career path:
Don't be afraid of the stereotype that gender determines your career path. Follow your vision and never forget that, despite rapid development of technology, businesses need people. Professional relationships stay with you forever so keep up the good vibes. In the end, all pieces will eventually fall into place.