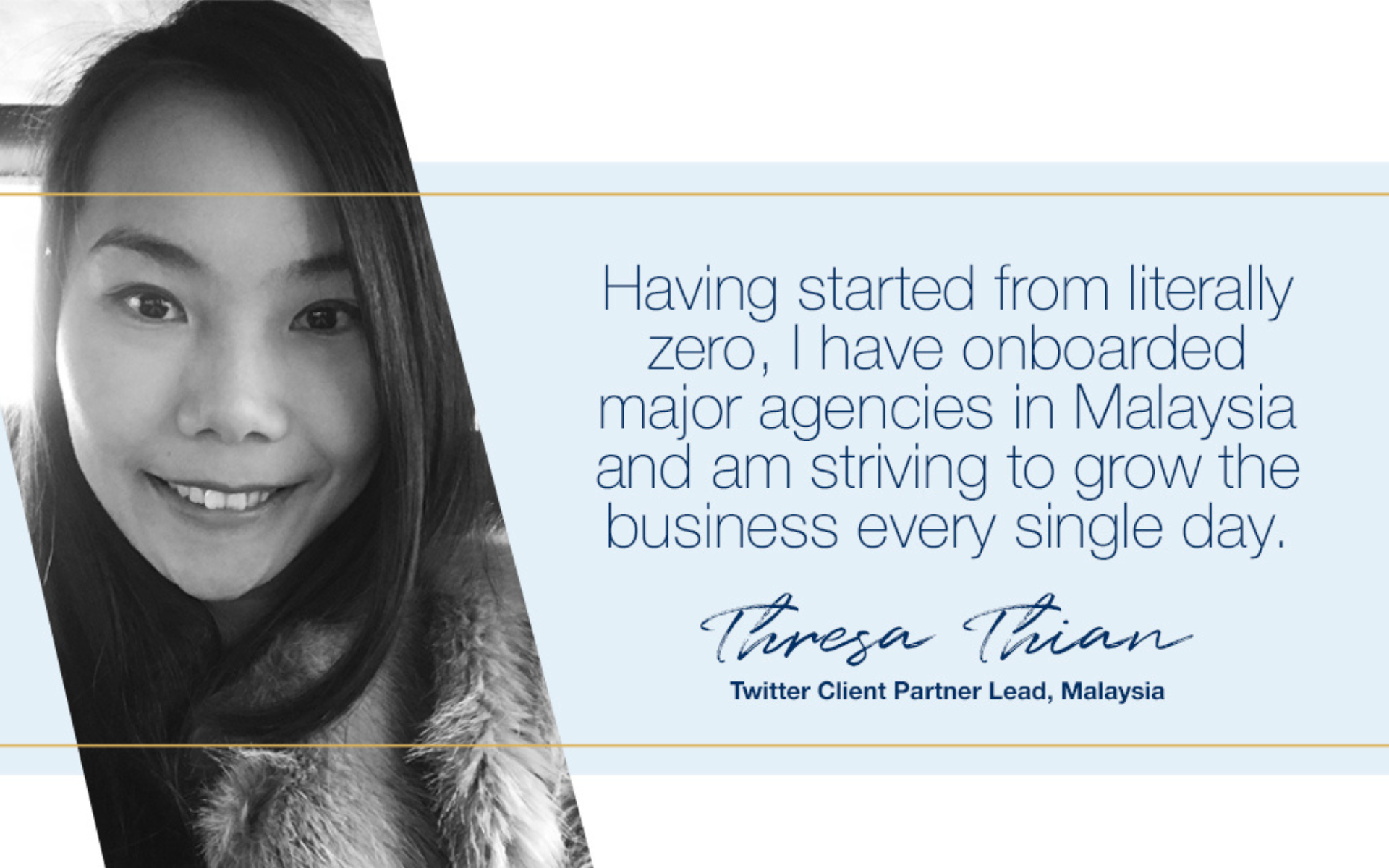 Thresa's Story
Thresa leads our Twitter business for Httpool in Malaysia, she prides herself on using a mix of "sensitivity and realism". With the new work from home reality proving to be more of a challenge than a perk, Thresa always endeavours to manage all her various roles in life with a smile on her face. Like she says "us women just have natural superpowers and make it work".
"I am so excited to work with one of the largest platforms in the world." comments Thresa. "Having started from literally zero, I have onboarded major agencies in Malaysia and am striving to grow the business every single day. This would not have been possible without this amazing opportunity, together with the help and support of my wonderful team."
Being able to work alongside like-minded and inspiring individuals on a daily basis is just one of the many reasons to get up each morning. Combined with her role as a mother to a toddler, Thresa feels that she has a sense of purpose and responsibility to do good, taking each opportunity as it comes, and try to make a positive difference in the world. 
"I find myself asking, what changes might occur again in the future for both the digital and natural world. It will be up to the next generations to react to these changes and create the right balance. We can help them now by opening the discussions, and deciding what world we wish to leave behind for them." comments Thresa. "Influencer and video marketing are the next big things in the digital sphere. I hope that they use these platforms to also get involved in the discussions, and work together to care for our environment."
Thresa's advice for young girls choosing a career path:
Follow your heart and do whatever you feel is the best for you. Pick something you are good at, not something someone tells you to do.