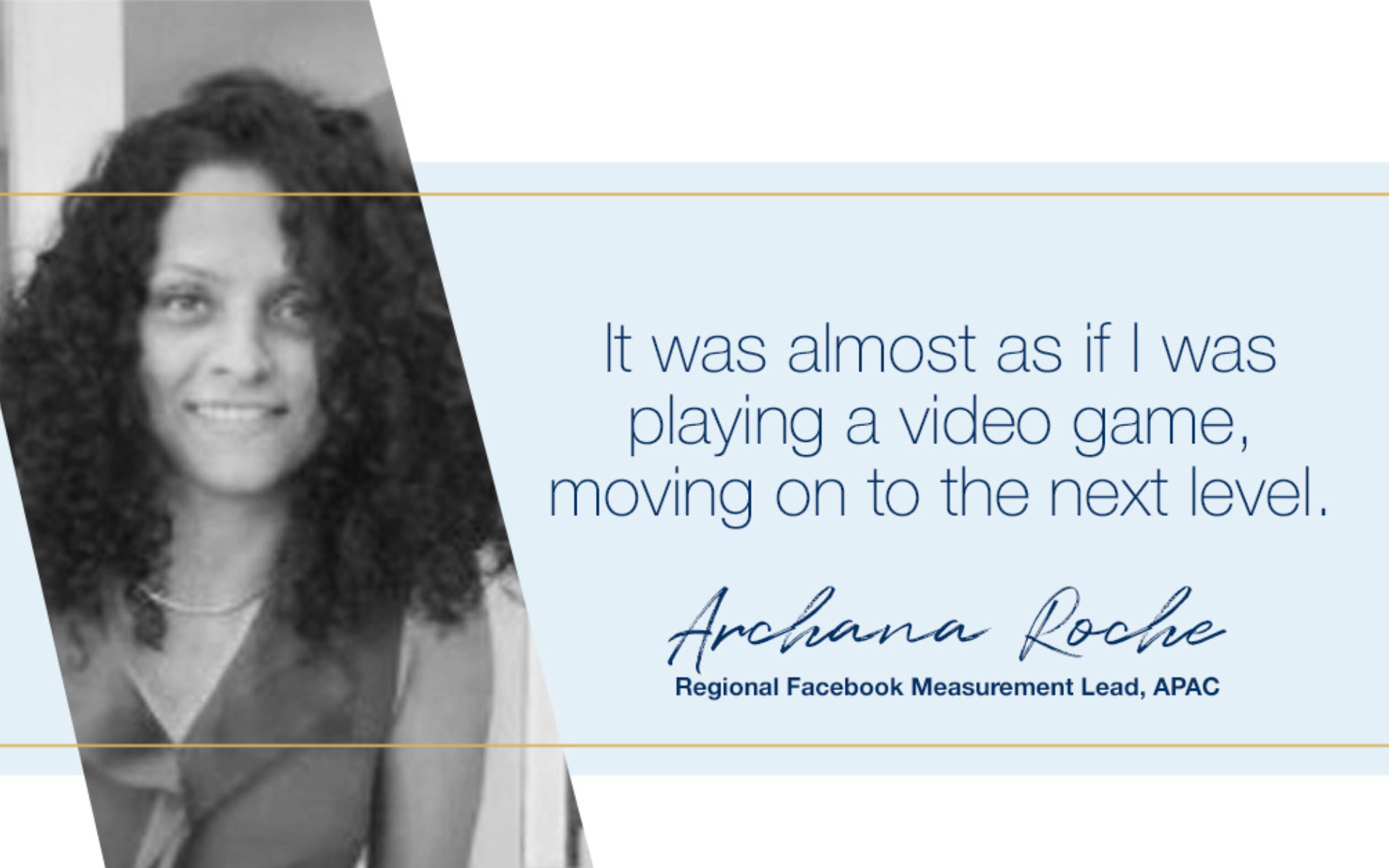 Archana's Story
Archana considers innovation and fresh thinking to be the life force of Httpool and she imbibes this thinking into every aspect of her work. This approach of uncovering opportunities and solutions, has led to her journey from leading brand strategy, to marketing and then to leading Facebook APAC measurement and analytics.
She rates time management as a key ingredient in any success story. Her recent completion of multiple Blueprint certifications in the span of a couple of months, she credits to multitasking. "While writing presentations or emails, I was listening to training content, it helped me immensely."
Having worked across different functions, she believes knowledge sharing internally and externally is integral for clients and team members to have a better experience of platforms and practices. "Information sharing enables informed decision making, dramatically increasing the success rate of a project."
Archana strives to remain "on" the digital curve, seeking to constantly learn something new, evolve and adapt. Her source of inspiration are the formula 1 drivers who put in lap after lap at top speeds for that 1/10th of a time improvement. "Irrespective of whether remote work continues or not, teams will need to continuously learn and stay motivated to give off their best."
Archana's advice for young girls choosing a career path
Choose to focus on your passion and re-skill / up-skill continuously. Win trust with your focus and dedication, which will set you aside from the pack. Be fearless about your ideas, and speak up. And remember that any idea must have an implementation plan ready. These qualities will help build a career path that is uniquely yours.