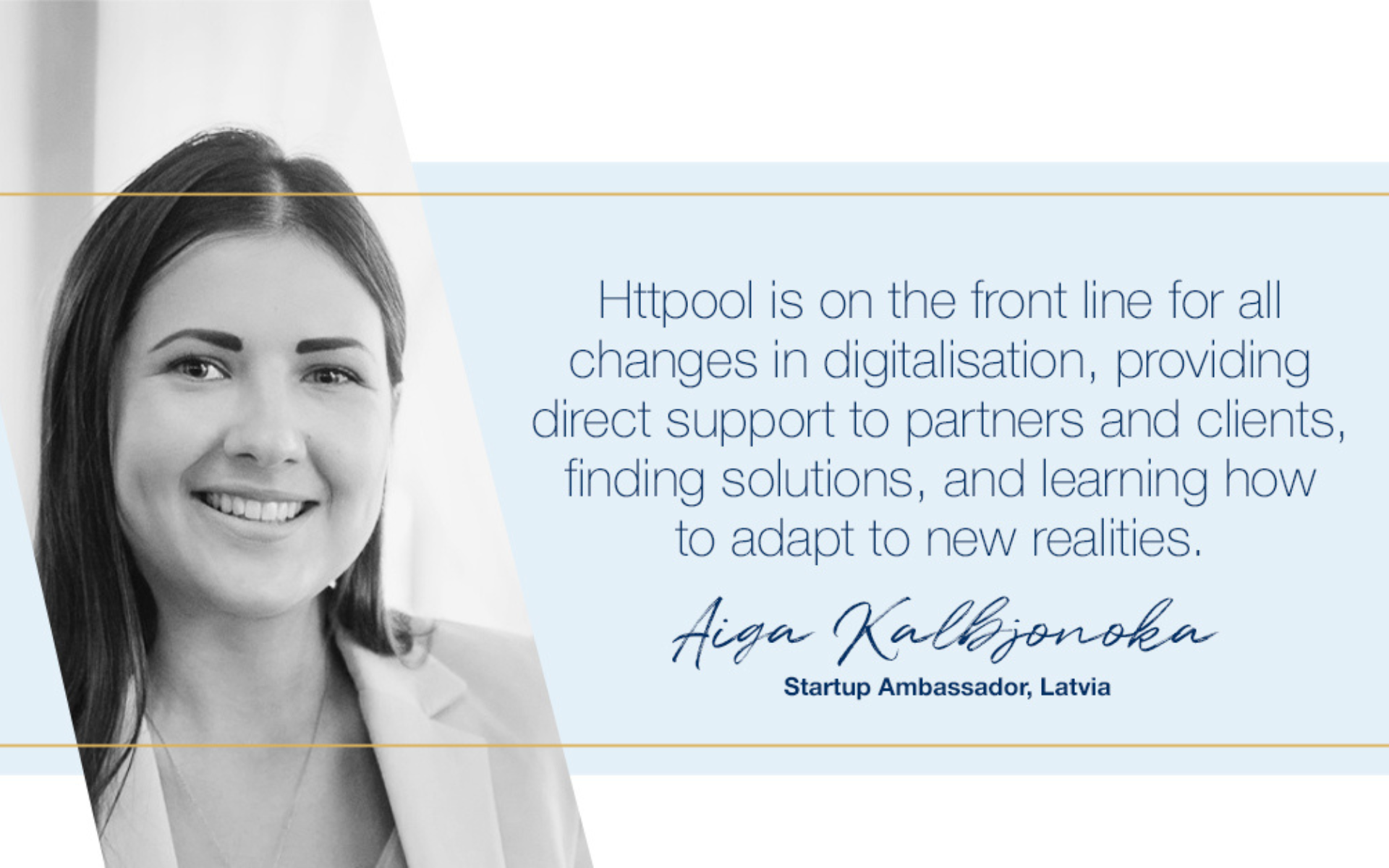 Aiga's Story
Coming from a vibrant startup community, Aiga understands the importance of focus and structure with leadership, but also emphasises the value of being yourself. "As a leader you have to be genuinely interested in the people you work with, always apply a personal touch, and maintain a strong level of emotional fitness".
Having previously worked within both national and local startups, Aiga now leads Httpool's international startup initiative. "Httpool is on the front line for all changes in digitalisation, providing direct support to partners and clients, finding solutions, and learning how to adapt to new realities". Aiga and her team are excited to be part of this. 
As our future becomes ever more digital, and remote working a reality, the main focus of organisations and leaders should be on education and the environment. Successful leaders will have to rely on strong communication skills and a deep understanding of varying cultures and opinions and the ways in which these can be consolidated.
Aiga's advice for young girls choosing a career path:
There are so many opportunities out there! I grew up in a small village and went to a countryside school. I always knew I could do anything I wanted to, as long as I put my mind to it. Don't forget it's ok to change the approach in reaching your goals. Just follow your passion. Career you will be following may not even exist now. Just like in my case. Startup ambassador is something very new, and I'm enjoying the ride.