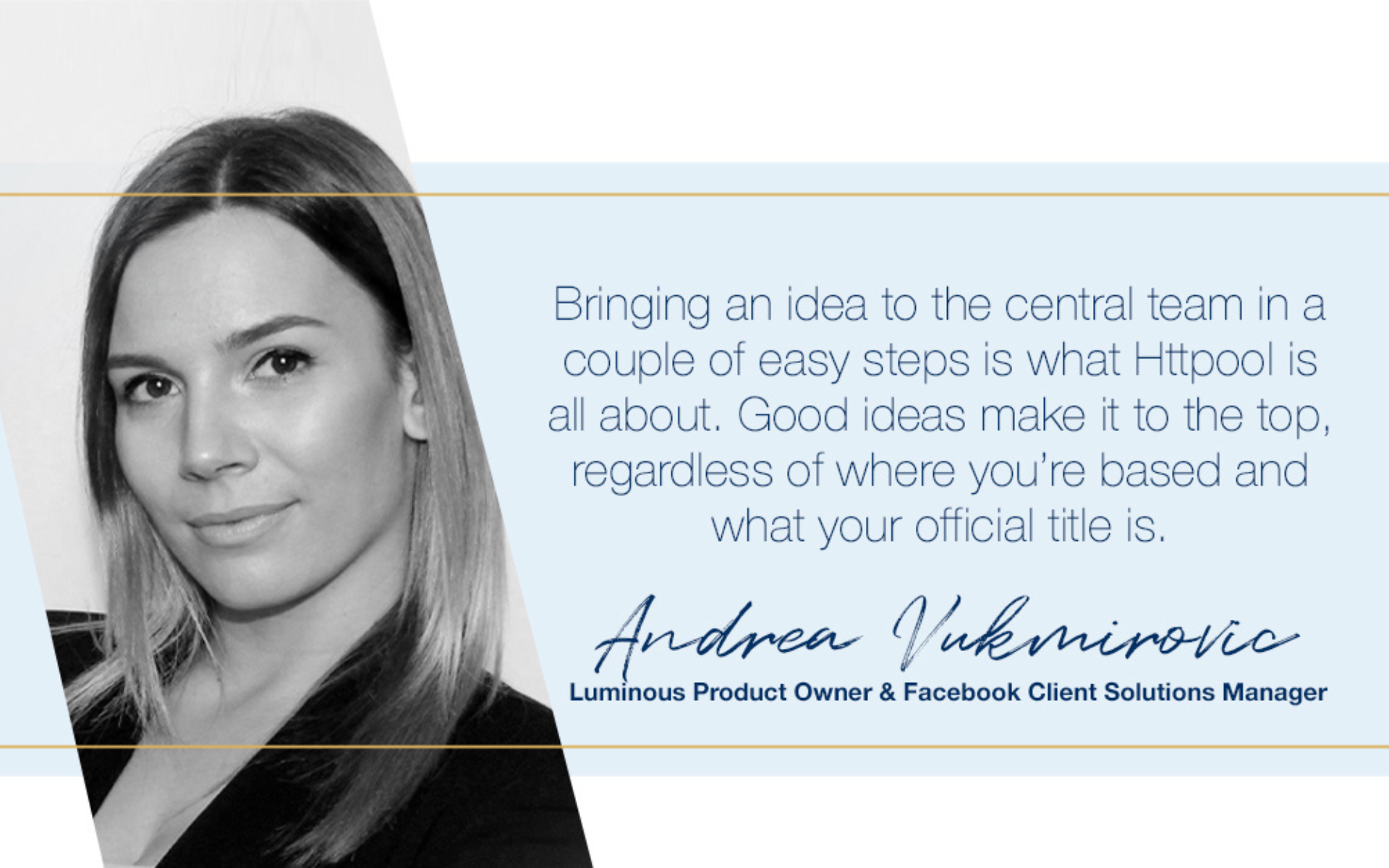 Andrea's Story
Andrea's motto in life is "When you are well organized, everything finds its place. One role you play in life inspires the other, and that is the beauty of being".
CSM for Httpool's Facebook clients in Croatia, Andrea Vukmirović is passionate about the intertwining of technology and digital advertising. She believes that the next decade will be marked by a rapid development in technology, particularly the use of AI. 
Andrea prefers to be optimistic, looking ahead, and imagining a world full of new opportunities. Her beliefs and her expertise within tech solutions led her to develop the automated chatbot platform, which would allow brands to quickly survey their customer base, providing greater marketing results. 
Bringing the Luminos project forward to central management proved to be the biggest perk of working at Httpool for Andrea. "The opportunity to work with the global team, and broaden my horizons is simply incredible! Bringing an idea to the central team in a couple of easy steps is what Httpool is all about. Good ideas make it to the top, regardless of where you're based and what your official title is."
Andrea's advice for young girls choosing a career path:
"Success is not gender-exclusive. It requires passion, devotion, and focus, so if you truly feel it, go and grab it."