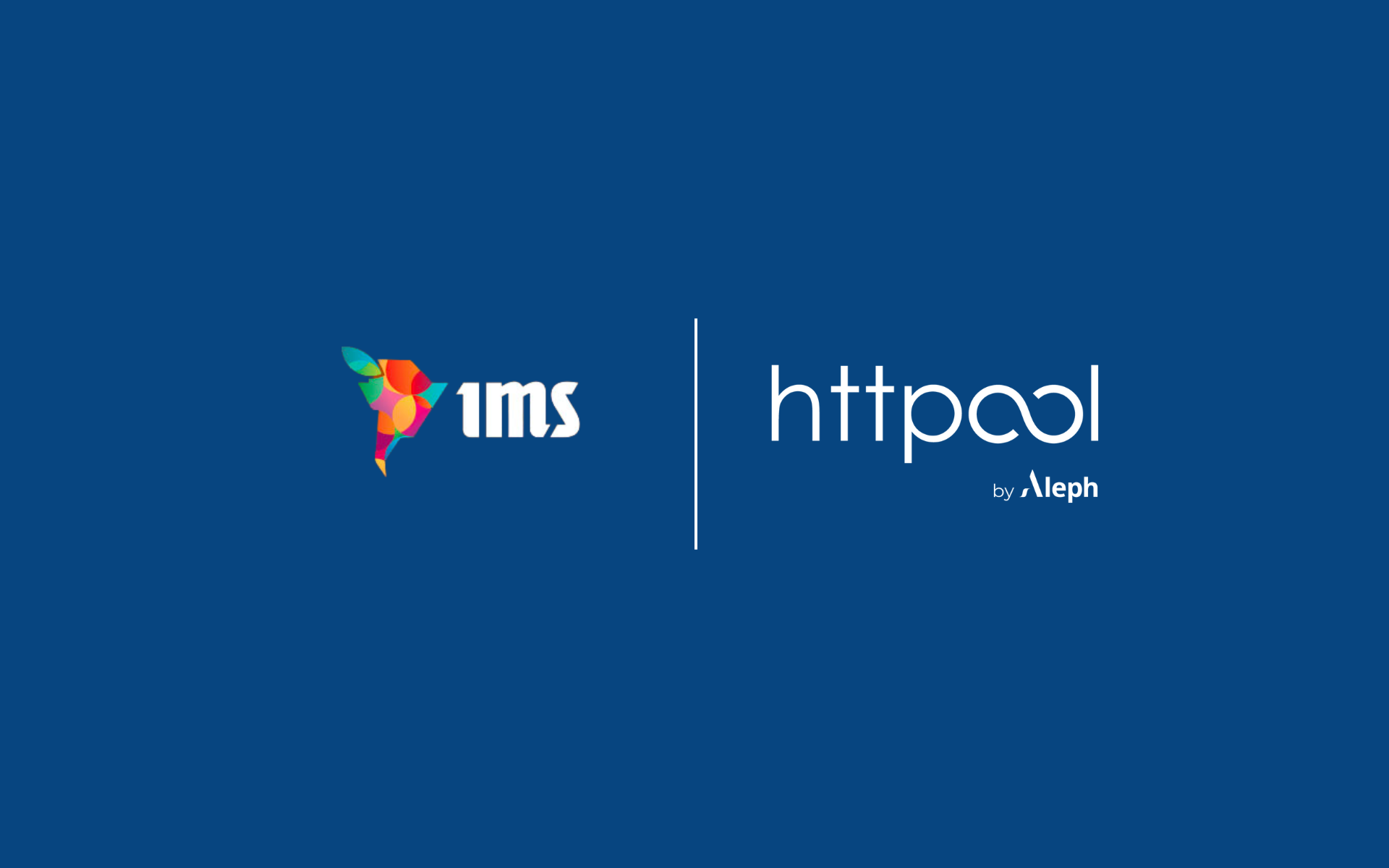 Miami – July 6th, 2017 – IMS Internet Media Services (IMS), a subsidiary of Sony Pictures Television Networks and one of the largest digital ad sales and media buying companies in Latin America, today announced it has reached an agreement to acquire a majority stake in Httpool, an international cross channel ad network, with a presence in Central and Eastern Europe and Asia.
Subject to regulatory approval, the deal will create one of the largest digital marketing and ad sales companies in the industry, with a combined operation supporting more than 6000 agencies and brands worldwide, and exclusively representing Twitter, LinkedIn, Spotify and more than 5000 global and local publishers across 30 countries in Latin America, Central and Eastern Europe, and the Asia Pacific regions.
"This acquisition will enable IMS to develop some of the highest-potential geographies across Europe and Asia, and create a truly global company. IMS and Httpool together can offer an end-to-end solution in digital marketing campaign delivery, helping partners with our deep knowledge of local markets, and empowering local publishers, advertisers and 1000s of digital professionals and entrepreneurs," said Gastón Taratuta, CEO and founder of IMS .
"Bringing together IMS and Httpool will create a one-stop solution for advertisers launching local or international campaigns, as well as networks and publishers looking to monetize content across many of the world's fastest-growing emerging markets," said Andy Kaplan, president, worldwide networks, Sony Pictures Television .
"IMS and Httpool share the same vision, so we couldn't imagine a more appropriate partner. This deal represents a major milestone for Httpool and an important recognition for all our past achievements. Teaming with IMS will fuel our increasing growth, and enable us to expand our proprietary solutions on a global scale," said Aljoša Jenko, CEO and founder of Httpool .
"Httpool and its team established an amazing international position, developed complementary ad technologies and share the same entrepreneurial values as IMS. By joining forces, the two groups can make a lasting impact on the broader digital ecosystem through continuous innovation, openness, creativity and partnerships," Taratuta added.
Headquartered in Miami, IMS also has offices in Brazil, Mexico, Argentina, Colombia, Chile, Panama, Peru, Ecuador and Uruguay.