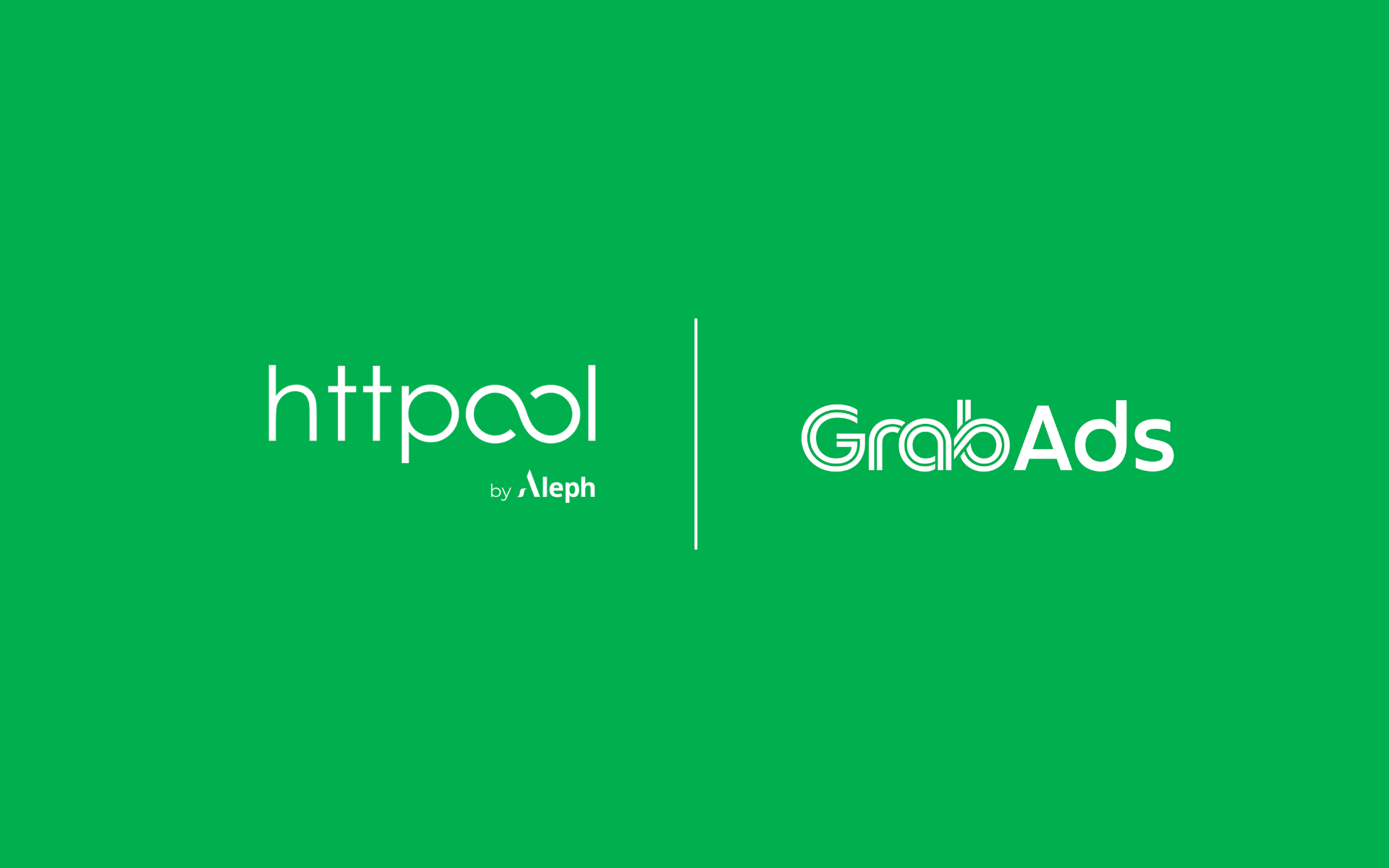 "Being able to offer GrabAds in the region will open new avenues for brands and advertising agencies to leverage their data capabilities and local market insights, helping create meaningful customer engagement" explained Sunny Nagpal, Co-Founder and Managing Director, Httpool APAC. "GrabAds relies on unique insights from its millions of users and allows advertisers to connect with a highly engaged audience in the right place at the right time. At Httpool, we will make sure that our teams provide strong support to agencies and brands, and support the development of specialized solutions from marketing, ad sales to billing."
Partnering with the leading consumer platform in the region
Southeast Asia's leading super app Grab, a ride-hailing transport, food delivery, and payment solution service offers advertisers a unique opportunity with its extensive on-ground fleet of vehicles and digital presence. GrabAds is a unique advertising opportunity providing online-to-offline (O2O) platform for brands to engage with millions of Southeast Asian consumers across eight countries. Consumers now have new ways to discover, engage, and receive deals from brands as selective, personalized experience bringing them closer to services and businesses that interest them.
"It's extremely exciting for Httpool to work with GrabAds. Being a Super-App, the platform offers amazing opportunities for brands to connect with high intent audiences. GrabAds' formats are result oriented enabling brands to meet their business goals and audiences to earn rewards, completing a unique cycle of intent, message, and engagement", explains Rohan Noronha, Srenior Sales Director, Httpool.
This partnership is an important step for Httpool in South-East Asia. With offices in Indonesia, Malaysia, Myanmar, Cambodia, Hong Kong, and India, Httpool provides brands and media agencies support, technology and access to its most relevant global and regional media partners in order to assure they achieve their business and marketing objectives. Adding GrabAds to Httpool product mix further strengthens its portfolio and enables the elite teams of marketing experts to offer the highest level of support to brands, agencies, and advertisers with the best solutions, helping them make the most of their digital campaigns.