Back
Httpool appointed as Advertising Sales Representative for Snapchat in 15 European Markets
22.5.2020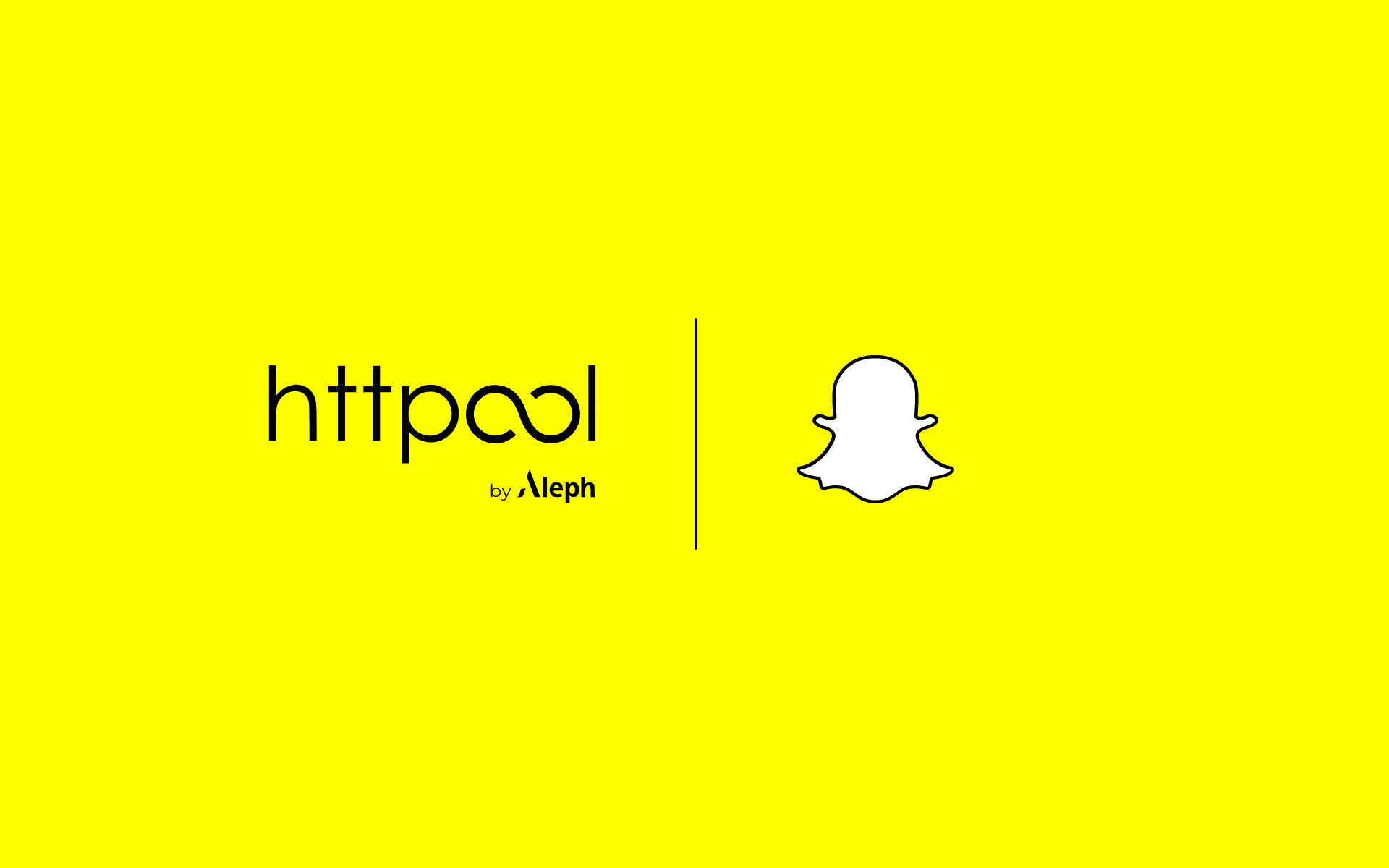 Httpool today announced that it will act as a sales representative for Snapchat in 15 European markets, including Austria, Switzerland, Finland, Poland, Romania, Greece, Czech Republic, Slovakia, Hungary, Slovenia, Croatia, Bulgaria, Lithuania, Latvia and Estonia. IMS is already representing Snapchat in 11 markets, namely Mexico, Costa Rica, Colombia, Ecuador, Peru, Chile, Brazil, Uruguay, Argentina, Spain and Italy. This new partnership is an additional recognition for IMS-Httpool as a reliable and trusted partner of leading media platforms, including Facebook, Twitter, LinkedIn, TikTok, Spotify and others. 
Launched in 2011, Snapchat has grown to become one of the leading communications platforms, with more than 229 million daily active users. It has also established itself as an essential medium for digital marketers all over the world. Its advertising products are driving incredible return on investment for marketers globally.
"We are excited about this amazing opportunity of working with Snap Inc. Agencies and brands have found themselves in a challenging situation. And we are determined to help them reach out to people spending unprecedented amounts of time on their mobile devices." said Timotej Gala, Deputy CEO at Httpool. "We will work hard to equip agencies and brands with the right tools and offer our services to help them excel during this volatile economic situation and beyond."
Snapchat offers robust measurement and targeting for all advertisers. They receive metrics on their Snap Ads, showing impressions, completions, eCPM, eCPV etc., and metrics on their Filters showing swipes, views, shares, reach, share rate etc. Snapchat also offers multiple pre-defined audiences for advertisers, such as Snap Lifestyle Categories, Snap Audience Match, and age, gender, location, device, and carrier targeting.
"We are very excited about expanding our partnership with Httpool. Httpool has the high level of expertise and experience that we expect to perfectly consult customers on how to optimise results on the Snap platform" said Yabs Macauley, Global Partnerships Lead, Europe and Africa
This partnership is an important step for Httpool in Europe. Adding Snapchat Ads to Httpool product mix will further strengthen its ability to support brands, agencies and advertisers with the best solutions and help them make the most of their digital campaigns.
Httpool will be offering several engaging formats to advertisers across the 15 European markets including:
Snap ads are single image or video full screen ads that offer sight, sound and motion in a format made especially for mobile: full-screen,100% viewable with sound on by default. Snap Ads with a video, GIF, or still image, also have the option to offer an interactive element – an app install page, long-form video or trailer, or pre-loaded website.
Lenses let Snapchatters apply real-time effects and sounds to their selfies and the world around them- so brands can take part in the communication on Snapchat in the most fun way. Lenses are a powerful and memorable way to connect with consumers using augmented reality.
Filters are artistic overlays that appear when a user takes a Snap in a specific location and swipe left or right. They allow brands to be where their product is bought, thought about, or consumed – driving awareness, advocacy and action.
Story Ads offer brands the ability to enable viewers to swipe up to view products, sites or videos while viewing long-form content.
Commercials are non-skippable six-second ads, which can be up to three minutes long, which appear in Snap's professionally curated content.